Beschrijving
Pinanga disticha is een kleinblijvende palm die net iets groter wordt dan 1 meter. Zijn oorsprong heeft in zuidoost-Azië, daar groeit deze palm op een beschutte plaats in vochtige aarde waar hij clusters kan vormen tot wel 2 meter doorsnee!
Deze palm heeft naast de prachtig vlekken op het diep ingesneden blad ook nog een prachtige oranjegele tot rode kleur op het nieuwe blad wat langzaam omkleurt naar groen als het blad verder afhardt.
De Pinanga heeft behoefte aan een snel drainerende bodem welke permanent licht vochtig is (bijv. 25% perliet in potgrond). Een lichte standplaats welke niet te koel wordt is aangeraden.
Aangeraden wordt om de palm gedurende de eerste maand te beschermen tegen lage luchtvochtigheid.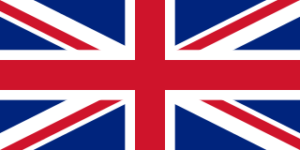 The Pinanga disticha is a small palm which reaches sizes just over a meter in height,.Its origin lies in southeast Asia where this palm grows in a shaded area in moist soil where it forms clusters up to 2 meters in diameter!
This palm has next to the beautiful mottled deep cut leaves also a beautiful orangeyellow to red color on the new leaves which slowly fades as the leaves mature.
The Pinanga has a need for a quick draining soil which remains permanently moist (e.g. 25% perlite in potting soil). A bright and not cool place is recommended for the palm.
It is recommended to protect the palm from low humidity for the first month.