Beschrijving
1 Brownea sp., 30-50 centimeter hoogte.
De Brownea welke ook wel bekend staat als "Roos van Venezuela" is een zuid amerikaanse plant met een zeer spectaculaire bladgroei en bloeiwijze. Bij elke nieuwe flush verkleurt het blad enkele malen door een aantal kleuren welke stuk voor stuk prachtig en uniek zijn, een feest voor het oog. De bladeren eindigen in een levendige groene kleur.
Na ontvangst dient de plant direct opgepot te worden in een grondmengsel welke permanent licht vochtig gehouden dient te worden doch snel drainerend is. Gedurende de eerste periode dient de plant voorzien te worden van een warm en vochtig klimaat om bladverlies te voorkomen. Na deze herstelperiode kan de plant geacclimatiseerd worden naar een reguliere huiskamer.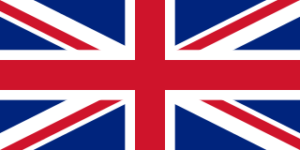 1 Brownea sp., 30-50 centimeter height.
The Brownea which is also know as "Rose of Venezuela" is a south american plant with an astonishing leaf growth and infloresence. With each new leaf flush the leaves show a range of colors which are all equally beautiful and unique and a real feast for the eye, ending up in a vibrant green color.
After arrival the plant likes to be potted in a soil mixture which is both moisture retaining and quick draining. During the first period the plant has to be given a warm and humid standplace to prevent leaf loss. after this recovery period the plant can be hardened and acclimatized to a less tropical climate.