Beschrijving
De Barringtonia asiatica is een prachtig grote mangrove boom en staat ook wel bekend als de "Sea Poison Mangrove" daar een extract van de bast en het zaad wordt gebruikt om vissen te verdoven en ze dan op te scheppen als zij boven komen drijven. Bijna alles aan deze mangrove is groot, bladeren kunnen lengtes van bijna een halve meter bereiken en een breedte tot 30 centimeter.
In zeer hete condities kan Barringtonia asiatica ondergedompeld staan in water vanwege zijn grote dorst, een licht vochtige bodem is de norm voor de Barringtonia asiatica.
De Barringtonia asiatica is uitermate geschikt als terrariumplant (Niet in combinatie met herbivore of omnivore dieren) gezien deze mangrove bijzonder sterk is en goed groeit en weinig eisen stelt aan de omgeving. Bij een langdurige temperatuur onder de 20 graden kan de plant zijn blad verliezen maar dit groeit terug zodra de temperaturen weer omhoog gaan.
Als de plant nieuw blad vormt is dit een prachtig oranje tot rode kleur welke prachtig afsteekt tegen de rest van de omgeving en erg mooi op de plant staat.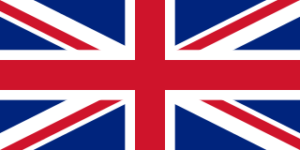 The Barringtonia asiatica is a beautiful big mangrove tree and is also known as the "Sea Poison Mangrove" because of the extract of bark and seed which is used to tranquilize fish and catch them when they float to the surface. Nearly everything on this mangrove shouts big, leaves can reach lengths up to half a meter and widths up to 30 centimeter.
In very hot conditions Barringtonia asiatica can be submerged in water because of its big thirst, a slightly moist soil is what is regularly used for the Barringtonia asiatica.
The Barringtonia asiatica is a very suitable vivarium plant (Not combined with herbivorous or omnivorous animals) as this mangrove is incredibly strong and easy to grow as the demands of the plant are rather low. With prolonged temperatures below 20 degrees the plant can lose its leaves but this will grow back once temperatures rise again.
When the plant grows new leaves they have a striking orange to red color which looks beautiful in the surrounding of the plant.