Welcome to the website of Tropica Flora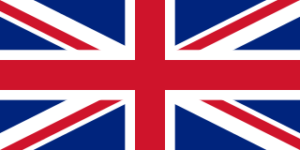 The place for all your mangroves, aroids and other tropical plants
Eventhough the website of Tropica Flora is currently only available in dutch we ship through the whole of europe to spread the beautiful and wonderful plants under plant enthousiast.
To aid non dutch customers in the navigation around the website and in the ordering process we've thus decided to add english sections to the website which are easily recognised by the UK flag.
Browsing through the webste of Tropica Flora is just as easy as browsing through any other website, there are three categories of products:
In these categories different species of plants can be found ranging from Amorphophallus and other aroids to mangroves, bananas and palm trees. Whenever a species cannot be found in the webshop it can be that we're temporarily out of stock. In that case please refer to our contact form, facebook page or send us an email via Info@TropicaFlora.nl
Also in case of any special requests or intentions for bulk purchases please contact us on Info@TropicaFlora.nl
When the desired products have been selected and have been added to the shopping cart (Winkelwagen) the shipping costs are calculated based on weight and volume and shipping adress. When "Doorgaan naar afrekenen –>" is pressed all details needed for the delivery will be asked to fill in.
First name (Voornaam)

*

Last name (Achternaam)

*

Company name (Bedrijfsnaam)
E-mailadres

*

Phone number (Telefoon)

*

Country (Land)

*

Adress

*

Place/City (Plaats)

*

Zip Code (Postcode)

*

County
The ones with a red star (*) are required in order to finalize your order.
In this screen also the desired payment method (PayPal or Bank Transfer) & Shipping method can be selected and the Terms and Conditions (Algemene voorwaarden) have to be accepted, after that you can press "Bestelling plaatsen" to place your order.
From there on you are either redirected to the PayPal website to finalize the payment or redirected to the IBAN and BIC number required for a bank transfer.
When in stock the ordered goods are shipped as soon as the amount owed is received on our account.
When not in stock the ordered goods generally have a 2 to 6 weeks delivery.
Tropica Flora wishes you a nice shopping experience.